7-Day Meal Plan for Kidney Disease: Foods that make both your kidneys and your taste buds happy
November 2023
Are you or a loved one faced with kidney disease and worried your new diet will include more yuck than yum? Well, fear not because there are still plenty of ways to enjoy the foods you love. Whether you're managing chronic kidney disease or aiming to prevent further complications, this meal plan can be a valuable addition to your lifestyle. Join us as we explore delicious meals in this 7-day meal plan for kidney disease that can make a meaningful difference in your wellness journey.
Breakfast – Start Your Day with a Boost
Breakfast is often hailed as the most important meal of the day, and that's especially true for people on dialysis. A nourishing breakfast can provide a foundational boost to start the day off strong.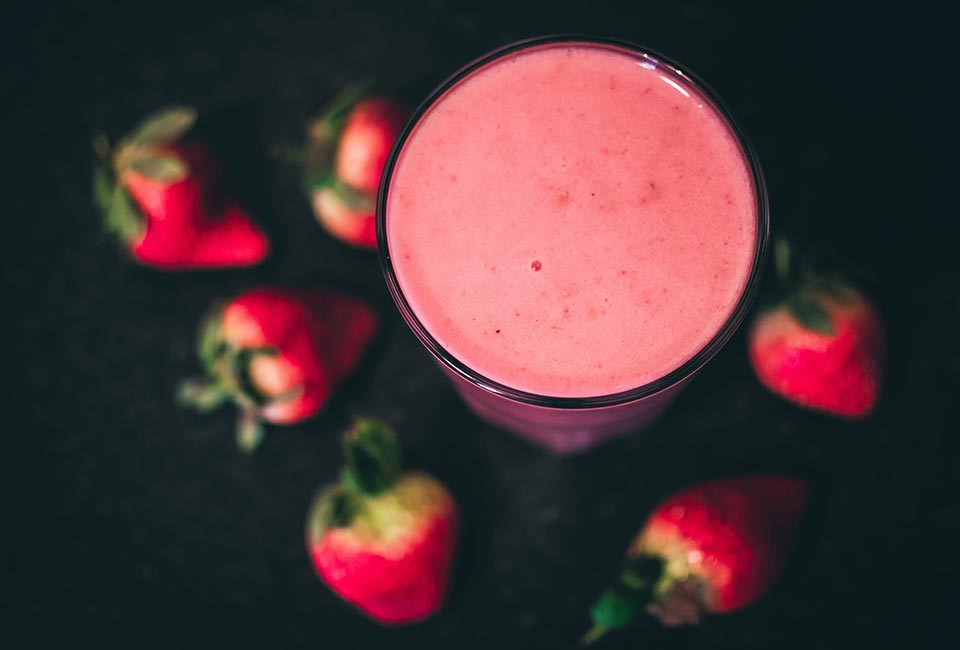 Day 1: Low-Potassium Smoothie
Kickstart your day with a low-potassium smoothie featuring berries (strawberries, raspberries, blackberries, blueberries), a few fresh/raw spinach leaves, almond milk and a scoop of protein powder. This flavorful blend is packed with nutrients to support your kidneys.  Add mint leaves as a garnish. 
Day 2: Nutty Oatmeal
Enjoy a heartwarming bowl of oatmeal topped with sliced apples, a few walnut pieces and add cinnamon to flavor it up. It's a kidney-friendly breakfast that's as delicious as it is nutritious.
Day 3: Protein-Packed Greek Yogurt
Fuel your morning with ½ cup Greek yogurt or cottage cheese paired with a handful of almonds and a drizzle of honey. Try adding vanilla extract or lemon zest for different flavors.  This creamy delight is a protein powerhouse.
Day 4: Scrambled Eggs with a Twist
Savor scrambled eggs with sautéed onions and/or peppers and white toast with butter for a hearty breakfast that keeps you satisfied.  Sprinkle eggs with chopped up scallions and/or chives.
Day 5: Breakfast Burrito Bliss
Start your day with a breakfast burrito made with scrambled egg whites, low-sodium turkey sausage and bell peppers, wrapped in a white tortilla. You can add more flavor with jalepenos, cilantro, mushrooms, green peppers, or scallions. 
Day 6: Avocado Toast
This delicious, trendy breakfast lives up to its hype. Enjoy white toast topped with cookie butter spread or ½ of a small avocado. If using avocado, add a sprinkle of onion powder, garlic powder, or Mrs. Dash.
Day 7: Fresh Fruit Bowl
Wrap up your week with a refreshing fruit salad featuring watermelon, grapes and berries (blackberries, blueberries, strawberries, seedless cherries, or raspberries). It's a colorful and way to jump into the day.  Drizzle with honey if desired or add non-dairy whipped topping. 
Lunchtime – Flavorful Midday Meals
A nutritious lunch can provide the necessary energy to sustain your energy throughout the day.
Day 1: Grilled Chicken Salad
Indulge in a grilled chicken salad with lettuce leaves, cucumbers and a light vinaigrette dressing – a tasty, low-sodium choice. Salad dressing is a great hiding spot for extra calories & added phosphorus additives, so make sure you're reading labels.
Day 2: Tasty Turkey Wrap
Try a turkey wrap with lettuce, 1 tomato slice, and mayonnaise in a white tortilla. A yummy lunch that's easy to eat anywhere.
Day 3: Whole Grain Pasta Salad
Satisfy your midday cravings with a pasta salad mixed with chopped veggies and a light Italian dressing.
Day 4: Vibrant Black Bean Salad
Spice things up a bit with a green bean and corn salad featuring diced onions, chili peppers, oregano, hard boiled eggs, and tangy lime dressing. This zesty favorite will have your tastebuds dancing!
Day 5: Tuna Salad
Savor a tuna salad with chopped celery, mixed greens, and a balsamic vinaigrette—a protein-packed lunch option that is sure to hit the spot.
Day 6: Chicken & Veggie Soup
Serve up a bowl of chicken & veggie soup with shredded chicken, rice, frozen mixed vegetables, & low-sodium chicken or vegetable broth (season with garlic powder and/or black pepper), paired with a side of no-salt tops Saltine crackers – a comforting and kidney-friendly meal that's perfect for those cold-weather days
Day 7: Spinach and Grilled Chicken Wrap
Wrap up your week and your lunch with a lettuce, and grilled chicken wrap with 1 tomato slice & mayonnaise, served with a side of carrot sticks with cream cheese. It's a satisfying and nutritious choice.
Dinner – Delicious Dinners for Kidney Wellness
And then comes the hardest and perhaps the most challenging question of the day…what's for dinner? But you're not phased because you have 7 tasty, well-thought-out choices right here.
Day 1: Baked Salmon
Start dinner off with a low-phosphorus, high-protein salmon fillet baked with herbs and accompanied by steamed broccoli and white rice. Season with garlic powder or onion powder & fresh dill. Protein, grain, veggie ✔️✔️✔️
Day 2: Black Bean Tacos
Get in on the Taco Tuesday fun with fish tacos featuring cod filets, shredded cabbage or cole slaw on white flour tortillas, salsa and a dollop of Greek yogurt (you'll never know it wasn't sour cream). Season Greek yogurt with chili powder & cumin.
Day 3: Protein-Packed Pork
Enjoy lean pork tenderloin with roasted spaghetti squash and green beans—a protein-rich and savory option.
Day 4: Baked Chicken
This mid-week pick-me-up featuring baked chicken breast with asparagus and white rice is a nutrient packed meal that even picky eaters will enjoy.
Day 5: Broiled White Fish
For a healthy take on traditional fish and chips, broil white fish with roasted Brussels sprouts and cauliflower mash.
Day 6: Chicken Stir-Fry
Savor a chicken stir-fry with snow peas, carrots and white rice. This dish makes great leftovers for lunch tomorrow!
Day 7: Chili Con Carne
While we can't guarantee you'll win a cook-off, a chili loaded with onions, celery, bell peppers, lean ground beef, a few low-Sodium stewed tomatoes, seasoned with chili powder and a side of white rice is certain to be a fan favorite.
Dessert – Ideas to Tantalize Your Taste Buds
Just because you're focused on your health doesn't mean you can't sneak in a dessert here and there. We get it! Sometimes you just need that special something to satisfy your sweet tooth. Sprinkle these occasional suggestions into your recipe repository.  Add creamy flavor to any dessert with non-dairy whipped topping.  
Fruit Sorbet: Sorbets made from low-potassium fruits like apples, pears or berries can be a light, refreshing dessert option. Keep an eye out for added sugar!
Coconut Macaroons: Coconut macaroons whipped up with unsweetened shredded coconut and a sugar substitute will leave you craving more.
Chia Pudding: Almond milk, a small amount of honey and low sugar fruits are all you need for a guilt-free treat.
Baked Apples: Core and bake apples with a sprinkle of cinnamon and a drizzle of honey (in moderation) to create this classic treat. Close your eyes and you may even taste apple pie!
Gelatin Desserts: Sugar-free renditions of this jiggly baking aisle staple can be a good option for CKD patients. Just be sure to use water instead of fruit juices.
Oatmeal Cookies: Make homemade oatmeal cookies using low-phosphorus oats and search for a low-sugar recipe to keep that sugar intake in check (a good tip for everyone, not just CKD patients!).
**For specific recipes and other ideas, head on over to the National Kidney Foundation website: https://www.kidney.org/recipes-search.
General Tips for Maintaining a Kidney-Friendly Diet
Maintaining a carefully tailored diet is crucial for managing your health and ensuring the effectiveness of your treatment. A few tips to keep in mind:
Monitor Sodium Intake: Limit processed foods and avoid adding extra salt to your meals.
Choose Lean Proteins: Opt for lean cuts of meat, poultry, fish, eggs and plant-based proteins like beans and lentils.
Control Potassium: Consume low-potassium fruits and vegetables.
Limit Phosphorus-Rich Foods: Reduce intake of high-phosphorus foods like dairy products, nuts, and seeds.
Consult a Dietitian: Individual dietary needs vary, so consider working with a registered dietitian experienced in kidney disease management.
By adopting a kidney-friendly diet, you're taking proactive steps towards maintaining your kidney health. Always remember to consult your healthcare provider or dietitian before making any significant dietary changes, especially if you have specific medical conditions or dietary restrictions. Your journey to better kidney health begins with the choices you make today!
This post was produced with input from Cynthia D'Alessandri-Silva, MD, ‪VP, Clinical Affairs at Outset and Jillian Golan, RD, LDN, Tablo Clinical Specialist at Outset Medical.
THE LATEST DIALYSIS NEWS

Sign up for our monthly "From the Outset" e-newsletter to read stories about our growing Tablo community, and be the first to know about events and product updates.