Outset is looking for bold, inventive optimists who want to improve life for dialysis patients and health care providers.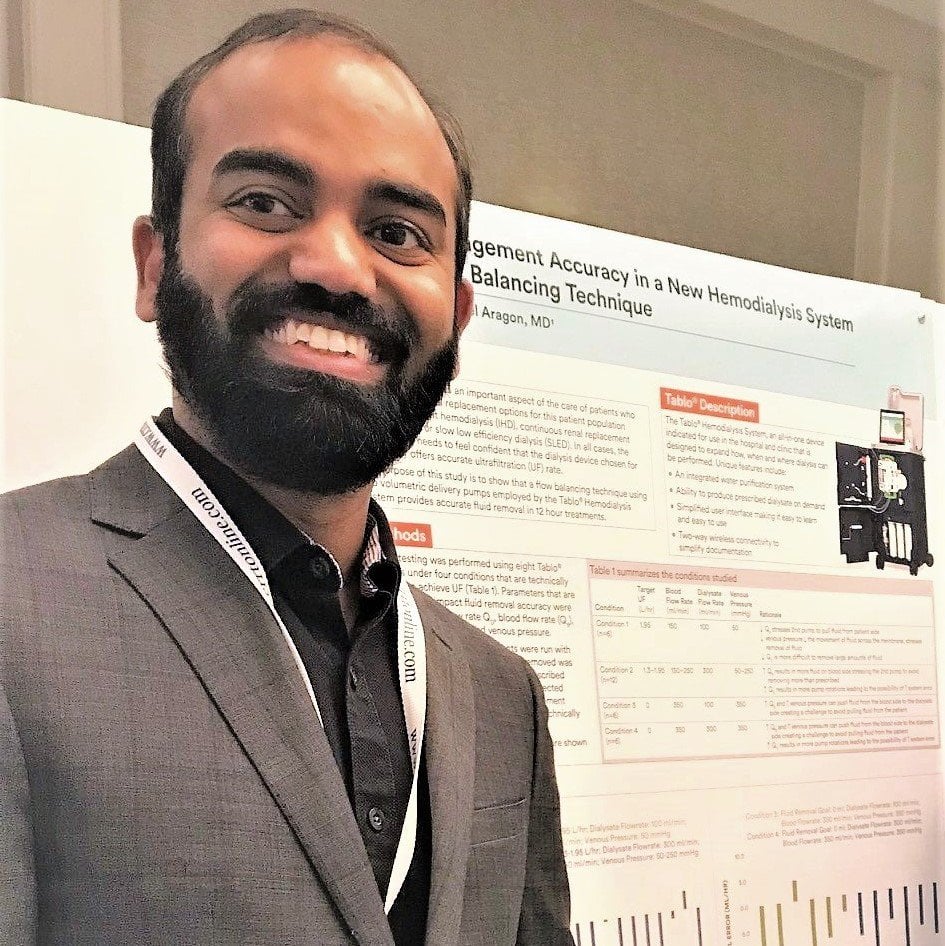 At Outset, curiosity, ingenuity and conviction power technology that can transform the lives of dialysis patients and providers.
Gopi Lingam, Director of Product Development Engineering, presenting exciting new data on Tablo at the annual AKI & CRRT conference.
Meet ElizabethClinical Field Specialist
Every day at Outset I get to help improve the patient experience while working with an amazing group of intelligent and thoughtful colleagues. This company's culture is unmatched!
Meet SebastianField Service Engineer
Everyday at Outset I get to contribute to something that is bigger than me.
Meet RashmiQuality
Amazing people, open workplace and great fun — that's how I would describe Outset. Each day I walk out with a sense of belonging, pride and content.
Meet MichaelProduct Development
Outset has allowed me to help usher in a new era in dialysis, when patients feel and live better. It's very gratifying to know that our work here improves the lives of others.
What Outset means to me
WHY I'M AN OUTSETTER — 03:56
Take the next step in your career with Outset.