Join our webinar on Jan. 26 to learn about the Cleveland Clinic's new research into Adaptive Renal Replacement Therapy in the ICU with Tablo.
A new way of experiencing dialysis
A new way of experiencing dialysis
Introducing Tablo—a simple, versatile approach to reducing the cost and complexity of dialysis.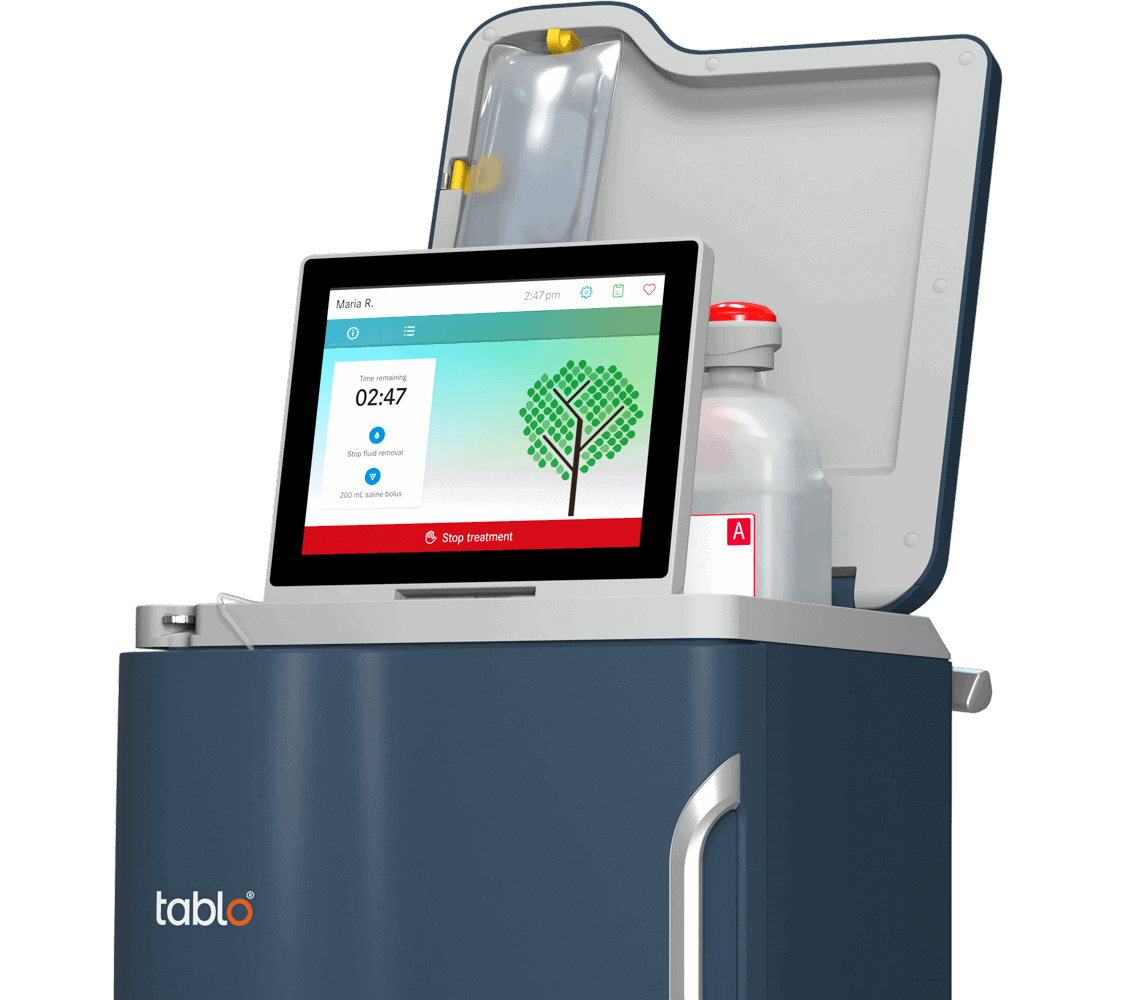 All-in-one enterprise solution
With integrated water purification onboard and dialysate production on demand, Tablo is a dialysis machine that can deliver multiple modalities in a variety of care settings.
Easy to learn and use
By reducing training time down to hours, and a friendly interface guiding users through treatment, Tablo can be used and operated by anyone.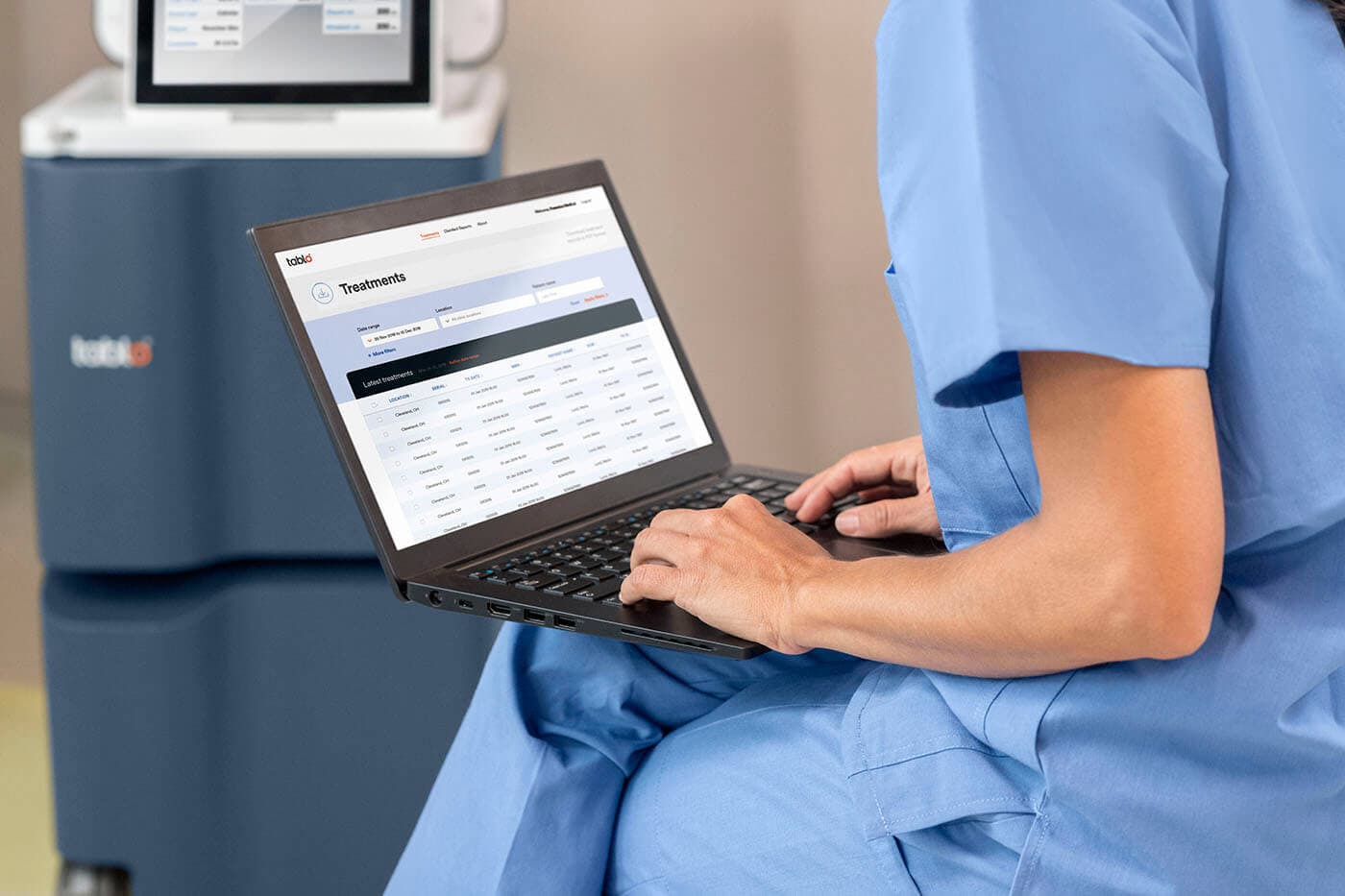 Connected and intelligent
With two-way wireless data transfer and cloud-based monitoring and reporting, Tablo automates documentation and streamlines machine management.
No water treatment room? No worries, you don't need one.